[JimmySAKURAI started
MR. JIMMY]
Feb.2017


Hello my dear friends,
Thank you for always supporting me. Today, I would like to announce two things. First, I left Led Zepagain at the end of January 2017 because of creative differences regarding our respective artistic visions. From the bottom of my heart, I thank and appreciate all the fans who came to the many Zepagain shows I played through these years. Second, I will now start my own project MR. JIMMY to revive the "real Led Zeppelin live experience" using the same equipment, same playing style, same costumes, and most importantly, the same passion and energy that the real Led Zeppelin had at each particular era of their history. All members of MR. JIMMY will have a thorough commitment to Led Zeppelin's music.
Looking forward to seeing you soon, all my friends and all Zeppelin fans!

---Jimmy Sakurai
[JimmySAKURAI appeared on NHK Niigata broadcast ]
JimmySakurai was invited by NHK Niigata as "the most remarkable person in Niigata,2013" on its special program in the news program. Jimmy played "Stairway To Heaven" live with W-neck electric guitar and keyboard. (2013 Dec.)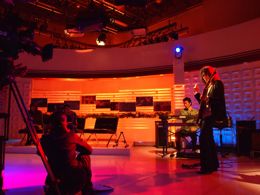 [ MR.JIMMY appeared at WMJ event]
MR.JIMMY played for "CELEBRATION DAY" promotion event that was presented by Warner Music Japan on 20th. Nov.2012.
Click photo and open Youtube.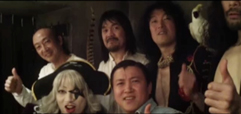 [ Jimmy Page came to MR.JIMMY show]
Mr.Jimmy Page and Mr.Ross Halfin came to MR.JIMMY show at GigabarTokyo, Oct.15th 2012!!!
The deepest gratitude and respect to the LEGEND...Thank you Jimmy and Ross!!!!!!!
See [TOPICS](in Japanese)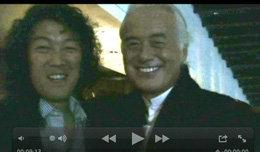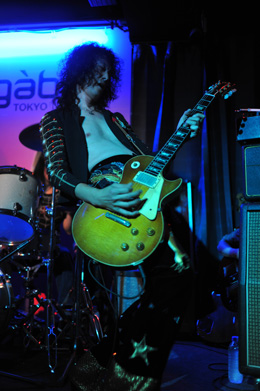 [The VooZe]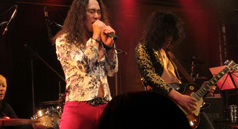 >>Click here to see MOVIE
The VooZe is JimmySAKURAI's new project to play fine laid-back style rock music; their originals and cool covers of '70s songs. The band formed with deep respect to "the legends" will knock you out with powerful grooves and mellow melodies with their professional technique and real rock-soul !
Randy Johnson joined MR.JIMMY show at Crocodile again, on 17th April 2010.
Thank you Randy, our ZEPPELIN brother rox!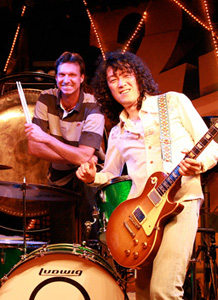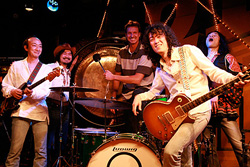 ..................................................